AWS Outage Causes Disruption to Popular Online Services
---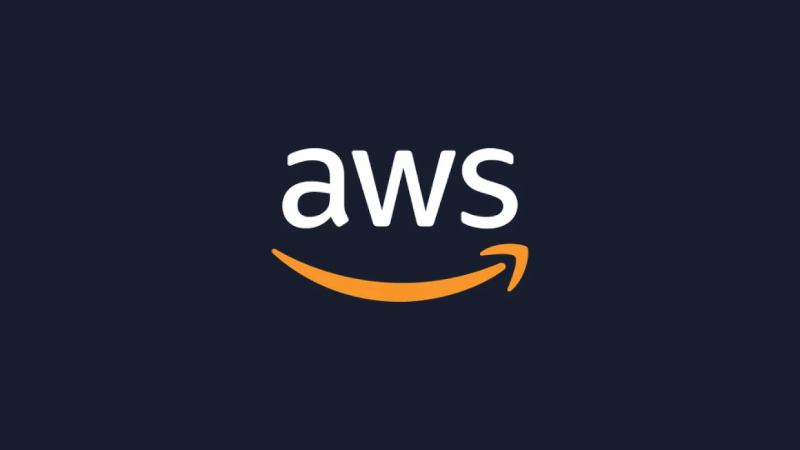 Update:
An outage in one of Amazon Web Services Inc.'s data center clusters is causing disruptions to a slew of popular online services, including financial apps, food delivery platforms and others.
The outage is the result of a malfunction in some of the network devices that AWS uses to power its public cloud. Since AWS is the industry's leading cloud provider, the outage caused disruptions to a slew of online services that rely on the unit's Amazon.com Inc. platform to support their business operations. Netflix, Robinhood, DoorDash, Spotify and Coinbase are some of the services that would be affected.
At 9:37 a.m. PST, AWS engineers released a note on the cloud giant Service Health Dashboard web page in which they reported "the impact on several AWS APIs in the US-EAST-1 region". The US-EAST-1 region is one of several data center clusters on which the cloud platform runs. The initial note provided little information about what led to the malfunction, stating only that AWS had identified the root cause and was working to recover the affected services.
"This issue also affects some of our monitoring and incident response tools, which delays our ability to provide updates," the company added.
About half an hour after the initial memo, at 10:12 a.m. PST, AWS engineers released an update in which they said some affected services had begun to resume normal operations. The cloud giant "was starting to see signs of recovery. We do not have an ETA for a full recovery at this time," the update states.
AWS provided more details on the root cause and scope of the outage in a third update released at 11:26 a.m. PST. The cloud giant revealed that the malfunction is the result of issues with "multiple" network devices in the US-EAST-1 region data center cluster. "We are pursuing multiple mitigation paths in parallel and have seen signs of recovery, but we do not have an ETA for full recovery at this time," the company added.
Regarding the scope of the incident, AWS said the issue appears to affect more than half a dozen services hosted in the US-EAST-1 region. Services listed by the cloud giant included EC2, Connect, DynamoDB, Glue, Athena, and Chime, along with others.
The outage also impacts customers' ability to log into the AWS Management Console, a dashboard used to manage cloud environments. However, "customers can sign in to consoles other than US-EAST-1 using an IAM role for authentication," AWS said in the update posted at 10:12 a.m.
AWS parent company Amazon.com is also reportedly experiencing technical issues due to the outage.
According to The edge, there have been consumer reports encouraging errors when trying to access Alexa, Kindle ebooks and some of the company's smart home products. Some Amazon warehouses and couriers are would have unable to access two internal applications. Additionally, several third-party merchants who sell goods through Amazon's e-commerce marketplace reported that they were unable to connect to Seller Central, an internal website for managing customer orders.
Amazon released its latest update on the outage at 12:34 p.m. PST. "We continue to see an increase in API error rates for several AWS services in the US-EAST-1 Region. The main cause of this problem is a deficiency of several network devices. We continue to work on mitigation and are actively working on a number of different mitigations and resolutions. Although we have seen some early signs of recovery, we do not have an ETA for full recovery," the company said.
"We will continue to provide updates here as we have more information to share," AWS added, referring to its Service Health Dashboard page.
Update: AWS progressed gradually throughout the afternoon.
At 2:43 p.m., it said it had "mitigated the underlying issue that caused some network devices to fail in the US-EAST-1 region. We are seeing improved availability in most AWS services. All services now work independently with service-by-service recovery. We continue to work towards a full recovery of all impacted AWS services and API operations.
AWS added at 3:30 p.m. that "many services have already recovered, but we are working towards full recovery of all services. Services such as SSO, Connect, API Gateway, ECS/Fargate, and EventBridge are still impacted. Engineers are working actively resolving the impact to these services." And at 4:35 p.m., he said that "with the network device issues resolved, we are now working to recover all impaired services."
On Wednesday morning December 8, AWS said the issues were resolved.
Picture: AWS
---
Show your support for our mission by joining our Cube Club and our Cube Event community of experts. Join the community that includes Amazon Web Services and Amazon.com CEO Andy Jassy, ​​Dell Technologies Founder and CEO Michael Dell, Intel CEO Pat Gelsinger, and many other luminaries and experts.