Launched a new online employment resource called "DeKalb County Works"
---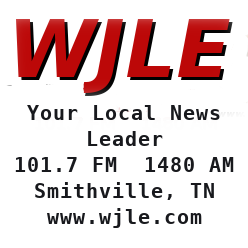 April 6, 2022
By: Dwayne Page
The DeKalb County Mayor's Office, along with the Smithville-DeKalb County Chamber of Commerce, invites you to explore a free online employment resource tool, DeKalb County Works, where employers can recruit local employees and job seekers can have direct access to local jobs in one online location. Job seekers can connect with companies through a virtual job fair without leaving home.
This new addition to the county website www.dekalbtennessee.com, DeKalb County Works, gives local businesses and industries a way to promote available job opportunities. The mission is to contribute to the economic growth of DeKalb County by meeting the needs of employers and job seekers with resources offered in a true one-stop environment. There is a quick link on the homepage of the website as well as a drop-down under the Residents section for "Job Openings in DeKalb County".
County Mayor Tim Stribling said, "There are local businesses out there looking for great people to join one of the best workforces in the community. We provide employers with a single point of contact to connect with hundreds of potential employees with positions available locally in our area.
Chamber Director Suzanne Williams believes this new resource can be a useful tool for businesses of all sizes, from small local businesses to larger industries. "We look forward to developing the DeKalb Works page. We hope that whenever an employer needs employees, they immediately post job openings and required qualifications, greatly simplifying the process for job seekers. job," says Williams.
To learn more or as a first step to finding a job, visit http://www.dekalbtennessee.com/job-openings-in-dekalb-county.html. If you are an employer wishing to add your job postings, contact Lisa Cripps at [email protected]