Most people (92%) never complete online job applications
---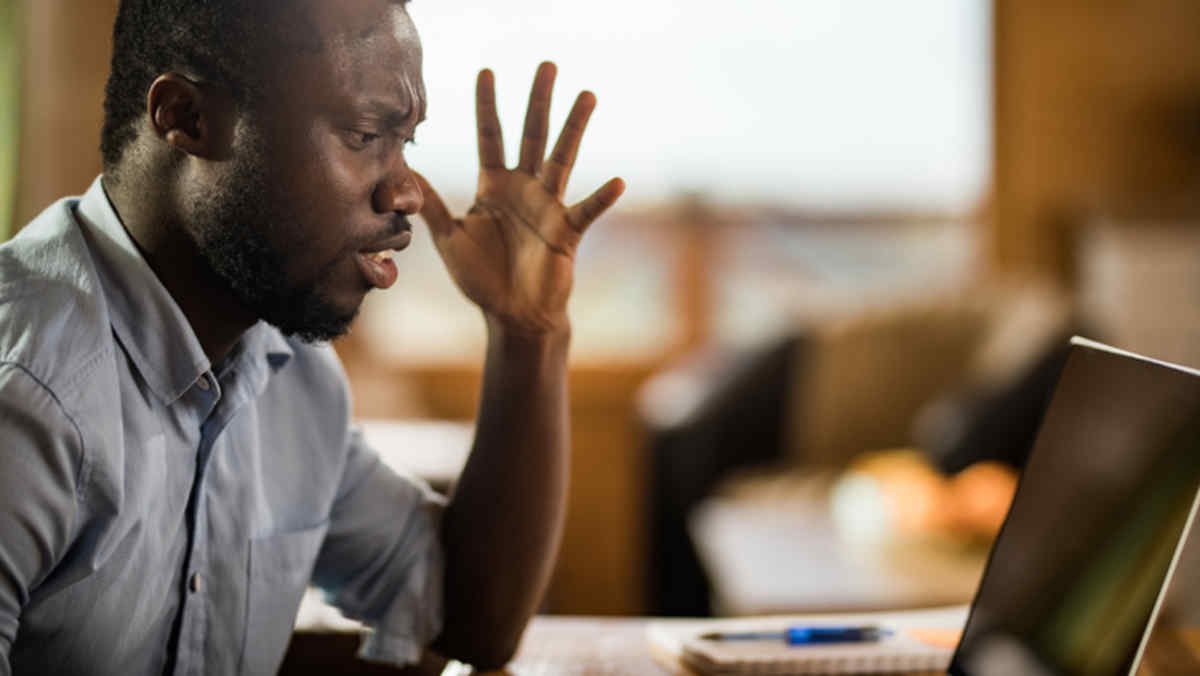 Like many employers, Home Depot is facing labor shortages as it tries to fill vacancies. The home improvement retailer recently announced that it would be moving to a new "fast-track hiring process", offering job offers to candidates in as little as one day after applying.
But when interested job seekers click the "apply" button on the company's website, they're presented with an Applicant Tracking System (ATS) login page. Like many other employers, The Home Depot requires applicants to first create an account and password with the ATS before they can proceed with the application, which will likely entice many to move on.
Barriers to the online job application process have always been a problem, and while research shows that candidate abandonment is still incredibly high, a recent audit of the Fortune 500 returned some interesting data points: the application flow has improved, but there are still too many steps to take to get applicants to the finish line.
According to Appcast, one of the industry's most respected recruiting data providers, the candidate abandonment rate for people who click "Apply" but never complete an application is 92%.
"The volume of applications has always been high and has always had its own unique set of challenges," said Christy Spilka, vice president and global head of talent acquisition at recruiting technology company iCIMS. "The events of the past two years have reinforced the importance and the challenges. Candidates are consumers, and they want fast, easy and informative processes. Without it, they will move on. A strong talent attraction strategy and a beautiful employer brand, combined with an attractive and authentic career site and a simple application process, are essential."
Chris Russell, managing director of RecTech Media, a recruiting technology consulting firm in Trumbull, Conn., has been beating the same drum for years. "You need to keep hammering that message home with HR and recruiters," he said. "Application flow is so important because of the speed of hiring that is needed in today's hiring environment. Companies need to streamline their processes. The faster you can get a candidate into the funnel, the faster you can hire them."
Karl Wierzbicki, vice president of marketing at InFlight, a user experience technology provider in Easthampton, Mass., added that when candidates drop out of the process, conversion rates go down and key recruiting metrics suffer. "A 90% dropout rate will increase your cost per application," he said. "It's going to increase your cost per hire. It's going to increase your time to hire. It hurts the quality of your hire. Virtually any talent acquisition metric can be improved by improving your applicant stream conversion rate. And the best way to do this is to improve the experience of the application process for applicants."
InFlight recently conducted an audit of the Fortune 500 companies by asking searchers to apply to open job postings to see what job seekers are up against. They timed the total experience from first click to application submission confirmation and counted the number of clicks needed to complete the application.
"Obvious efforts are being made to create better application experiences for applicants," Wierzbicki said. "But candidates still have to go through many steps to apply for a job."
Lots of clicks
The InFlight audit found that the average time to complete a request is 4 minutes and 52 seconds, with large legacy ATSs returning the longest request processing times and newer, more flexible systems delivering faster results.
"On the plus side, applications only took an average of 5 minutes to complete," Wierzbicki said. "But there are an exorbitant number of steps and clicks involved. After clicking 'Apply', candidates have to make nine more clicks on average before they even enter the application. Along the way, they are request to create user accounts and passwords, they are asked to answer the same question more than once, or they are asked to enter data already contained in the CV which is also uploaded.
InFlight found that it takes an average of 51 clicks to access an application. Researchers have even encountered a new hurdle: requiring job seekers to authenticate their identity via email before they can log back in to complete their application, presumably for security reasons.
"Given the expense of recruiting marketing necessary to attract qualified talent, especially in a highly competitive job market, putting up unnecessary barriers is counter-intuitive and creates friction in the flow of applications," said said Wierzbicki.
Russell said progressive employers are taking a much simpler lead generation approach to the initial application process and dropping the resume requirement. "They use a short form asking for name, phone number, email and maybe a LinkedIn profile, that's it. Just get the basics right. You don't need a resume, you don't need someone's SSN, you don't need their entire history yet Recruiters can work from these leads to request more information if they want to move on with the candidate."
Many have argued for the elimination of initial registration and account creation, tactics companies use to collect candidate information for marketing purposes.
"Login pages are still prevalent, and it's a simple thing to eliminate," Russell said. "People have dozens of connections for dozens of ATSs. That's part of the reason people think job hunting is so frustrating."
But Spilka said user accounts can be useful for applicants because they allow them to track the status of their application. "They can log back into the site, check their dashboard, and see the status of any job they've applied for," she said.
Share the brand image
Almost half (48%) of Fortune 500 display ATS logos and branding in the application process, which can create confusion for the applicant as to where their information goes.
"Seeing the ATS logo on the app creates a shocking experience and the impression that a candidate is leaving the employer's site and heading to another site," Wierzbicki said. "It's worse if the ATS portal is less polished. This uncertainty of where they are is causing some applicants to drop out."
If the transfer is done right, it's not that bad, Russell said, but when "clicking 'Apply' opens a new tab on your browser and the ATS site looks very different, it's not appealing." .
Experts agree that the application experience should be consistent, and employers should ask their ATS partners to remove their vendor branding and update the look of ATS pages to reflect the employer's career site.
"Companies invest heavily in their brand, and that needs to be authentically demonstrated throughout the talent experience, even beyond the application, to all applicants," Spilka said. "You shouldn't feel like you're moving to a totally different website. At iCIMS, we work with the employer to [feature their branding] in the application portal to maintain brand consistency."
Continuous improvement
Experts recommend that talent acquisition practitioners experience their own organization's application process. "See how long it takes you," Wierzbicki said. "When you're done, ask yourself what you thought of the experience. Then simplify the process, simplify account creation, and remove redundant and unnecessary questions."
Spilka said everyone involved in hiring, including recruiters and a focus group of representative hiring managers, should assess the application process, noting areas for improvement and opportunities for further engagement. with the candidates.
But she said it's important to track candidate dropout rates and other conversion metrics first, so metrics can be compared once changes are made.